I was gifted another illustrated etiquette book recently: Personality and Etiquette by Lillian N. Reid, Head of the Home Economics Department, Senior High School, San Bernardino, California. That's exactly how she's credited on the title page. This book is a hoot.
I like the advice above. "Be Good Looking." Just do it, people!
And these instructions for putting on blush kind of terrify me.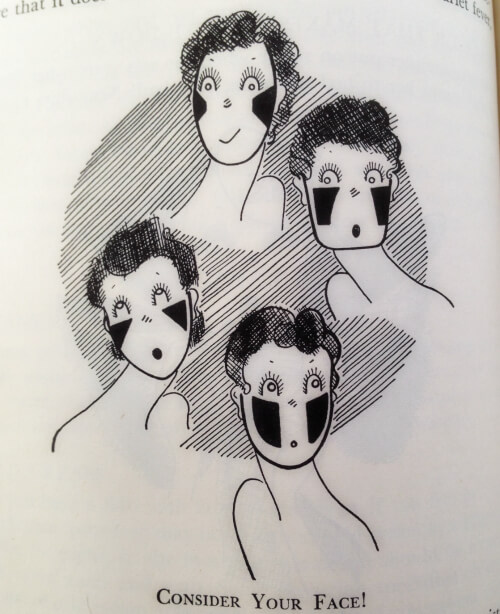 Don't you just hate it when you spot well-dressed ladies in gloves and heels loitering in Aisle 3?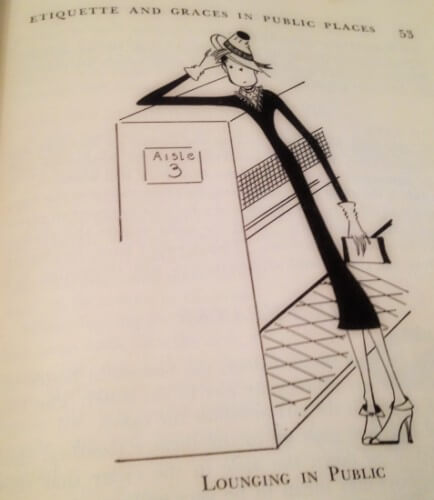 I can't figure out what this drawing is of. A scarecrow? A Quaker? A Quaker scarecrow? And I'm not even going to touch the caption.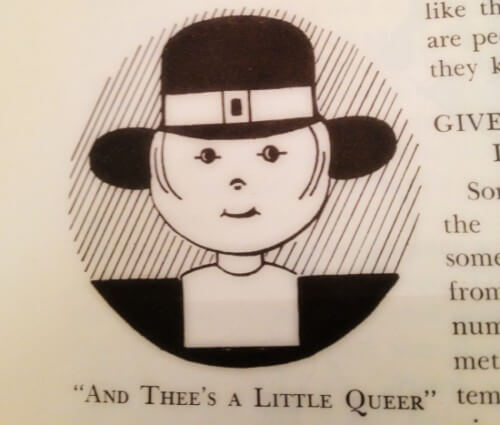 But evidently, one thing hasn't changed, and that's a woman's desire to dress like a sexy pirate.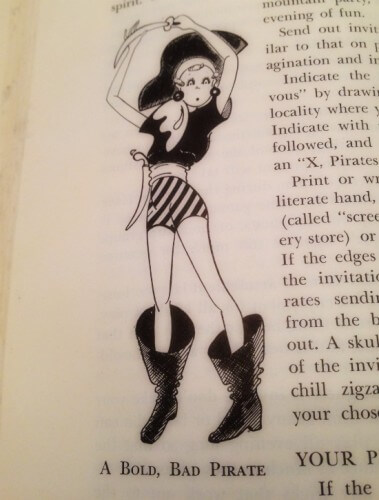 Illustrations by Mary McMahon, book published 1950.
It's good etiquette to share what you like!