When I first saw this photo, I thought it was a modern guy doing his vintagey best to look like an honest-to-goodness Victorian.
I mean, the hair! So close cut! The scruff! So ruggedly modern! And the mustache! So hipstery!
But in retrospect, that terribly uncool tie should have been a dead giveaway.
Once I started Googling, I discovered we have a semi-famous fellow on our hands here, Swiss sculptor Hugo Siegwart. He was born in 1865 and opened his first sculpture studio in 1892. I don't have a date on this photo, but I'm going to guess he's 30ish, so let's call it circa 1895.(Better guesses are welcome!)
Who knew there were Channing Tatum types running around the 1800s?
But my husband thinks he looks more like tennis player Marat Safin.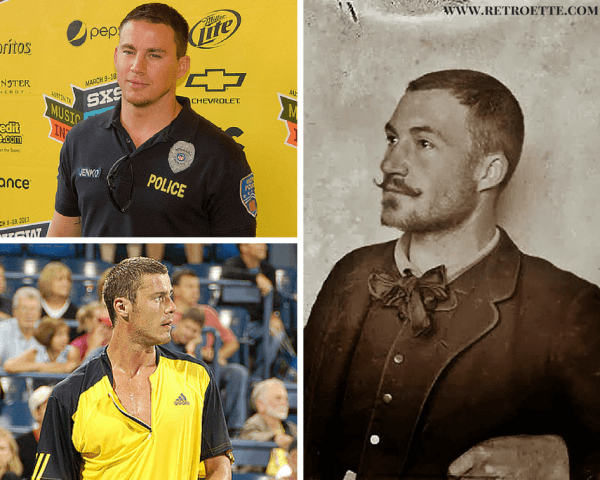 What do you think?
Come back next Tuesday for the latest Vintage Dudesday!
Images via Flickr CC, photo of Channing Tatum by Do512 and Marat Saffin by emfii
It's good etiquette to share what you like!