I recently bought a book called The First Ladies Cook Book: Favorite Recipes of all the Presidents of the United States, and it's fascinating. It's all about the different entertaining styles of all our presidential administrations up to President Gerald Ford.
Did you know that dancing, drink and food were forbidden at large events hosted by the Polk administration because Sarah Polk believed such things "lacked dignity"? (Yes, everyone was very bored at their events.) Or that President Abraham Lincoln was completely indifferent to what he ate, except for an abiding love of fricassee chicken?
It just seemed natural for me to bring a dish from this book when I was invited to a Passover potluck. I needed something easy because it would be a weekday, kosher because it was Passover, weird enough to be noteworthy but not so weird people wouldn't eat it. So I decided against the pineapple dish with cream cheese squirted all over it, courtesy of the Coolidge Administration (1923-1929).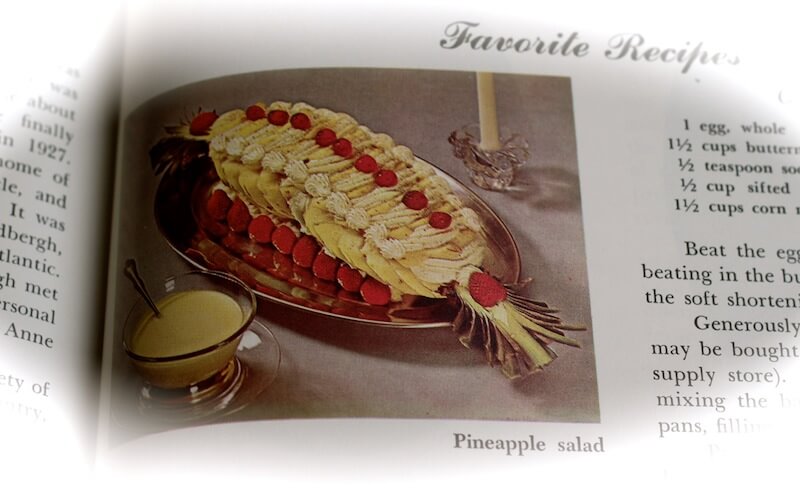 That's how I ended up making President James Buchanan's apples stewed in cinnamon candy.
A few notes about President James Buchanan, president from 1857-1861:
He was our only lifelong bachelor president.
If you Google "James Buchanan," you're definitely going to pull up some posts on him being the first gay president. The author of my book may be hinting at this with the first line of the James Buchanan chapter: "With the election of President James Buchanan, our only unmarried President, the Capital began the gayest social season in its history."
His niece, Harriet Lane (later Johnston), requested him as her guardian when she was orphaned at 9 years old. He essentially trained her to be the consummate hostess.
James Buchanan was the president right before Abraham Lincoln, which has to be a tough gig.
Part of Harriet's responsibilities included seating arrangement at formal dinners, which meant giving proper precedence to whomever required it and keeping political foes apart. Also a tough gig considering this is just before the Civil War. Apparently, she handled this job very well until things became so contentious it was impossible.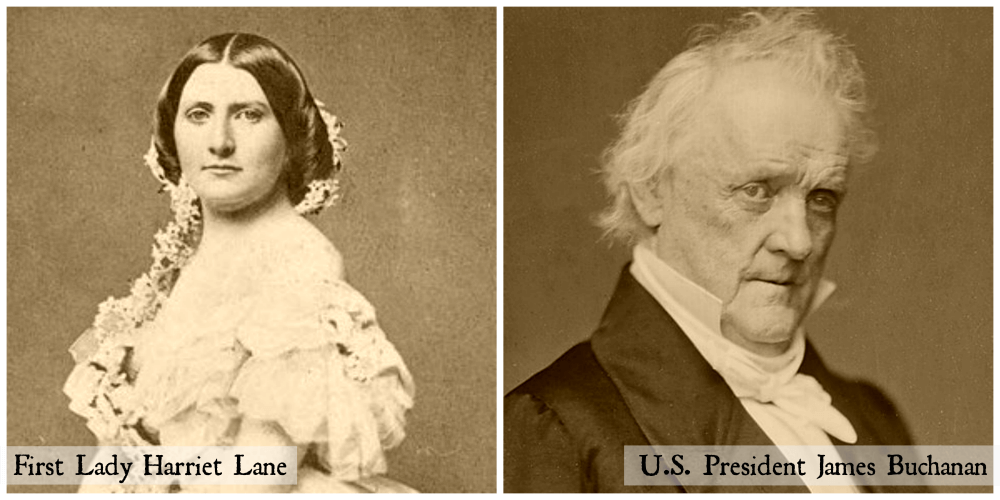 The one thing lacking about my new favorite book is that it rarely gives context to the recipes. Were apples stewed in candy a favorite of the president growing up, or was this simply a very chic dish in the 1850s?
My husband thinks it sounds about right that a lifelong bachelor would be requesting side dishes cooked in junk food.
As bizarre as this dish sounded to most people at the Passover dinner we attended, it was actually familiar to me. My grandmother used to melt Red Hots and add them to applesauce when she wanted an extra side dish at the table that felt special but wasn't any trouble.
This dish I made for Passover was easy, though slicing up a bunch of apples always takes some time, and people enjoyed it more than I expected. It was quite a conversation piece too (and good on pancakes later that week)!
Cinnamon Apples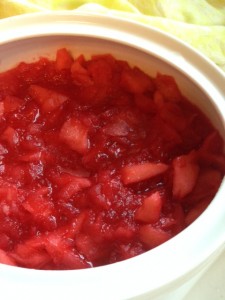 8 Rome Beauty* apples (of equal size)
1 cup sugar
2 cups water
1/2 cup cinnamon drops*
Pare and core the apples.
Boil sugar, water and cinnamon drops. When cinnamon drops dissolve, slowly add the apples one at a time. Cook over low flame until tender. When tender, remove apples from syrup.
Boil syrup until it falls heavily from a spoon. Then pour over the apples.
* I used Granny Smith apples and Red Hots.
For Ernest Hemingway's hamburger recipe and more, check out my Retro Entertaining Pinboard.
It's good etiquette to share what you like!