It's been an awfully wintery winter lately, so I thought we'd take a look at one of the biggest snowstorms to ever hit the United States: The Great Blizzard of 1888.
Here are some facts:
It produced snowfall from 20–60 inches in the northeastern U.S.
Some people were confined to their house for a week.
The New York Stock Exchange was closed for two days.
Sadly, 400 people died as a result of the blizzard, 200 in New York.
Fallen telephone, telegraph and electrical wires were a particular hazard. (Check out those fallen wires coated with ice in the top photo.)
Fire stations were snowed in, and property loss from fire alone was estimated at $25 million (equivalent to $660 million in 2015).
Snow melted and flooded areas, causing more damage.
The gridlock resulting from the snowstorm underscored the need for an underground transportation system, and the subway was developed as a result.
The storm produced winds that went up to 80 mph, which prompted the storm to also be called The Great White Hurricane. You can see in the picture below the snow looks like it's falling almost horizontally.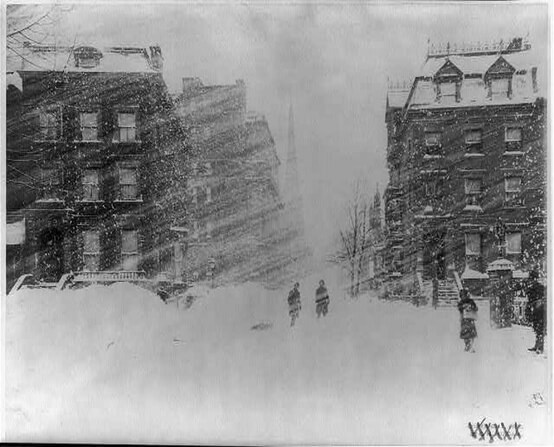 It's good etiquette to share what you like!