The white wedding dress trend has been around an awfully long time — since Queen Victoria started it in 1840, in fact — but it's pretty impressive to watch it shape-shift over the years.
Below I have wedding dresses for every decade covering 100 years. Some of them are representative of their time; some of them aren't; some are flat-out crazy. (The 1960s, I'm looking at you.) Whenever possible I got the name of the dressmaker, bride and photographer.
1960s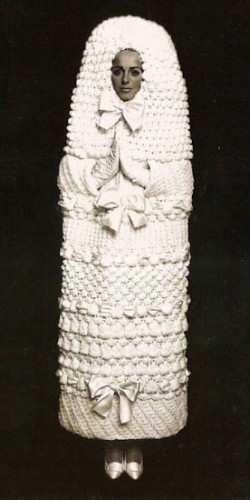 We've got some Yves Saint Laurent couture fashion on our hands here. This looks like a giant crocheted condom. My question: Did a single real bride wear this?
1950s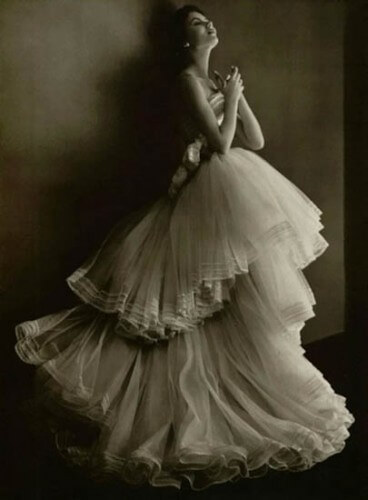 Such a dramatic two-tiered skirt. I'm in. Christian Dior, photo by Philippe Pottier.
1940s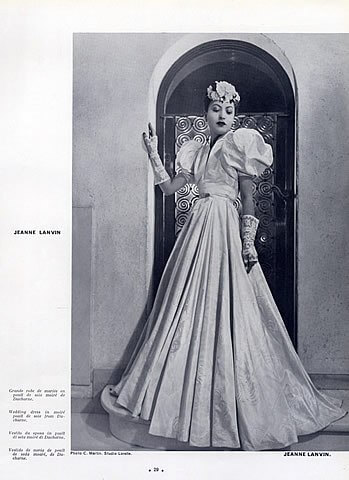 I'm going to take a wild guess here and say I bet those fingerless gloves weren't standard for 40s brides. Jeanne Lanvin, photo by C. Martin via HPrints.
1930s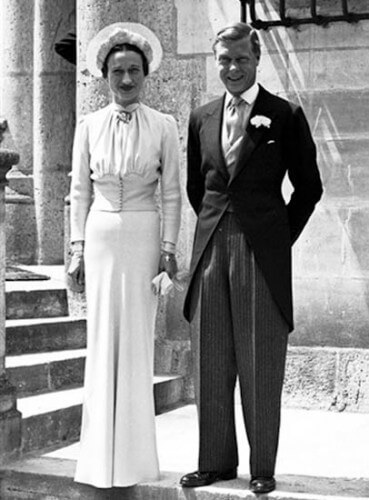 Here's the former King of England, and the woman he abdicated the throne for, Wallis Simpson. (More on them here.) Her dress is actually blue and matches her eyes. An unusually simple dress for this day, it supposedly became one of the most copied dresses of all time. Mainbocher wedding dress, via New York Social Diary.
1920s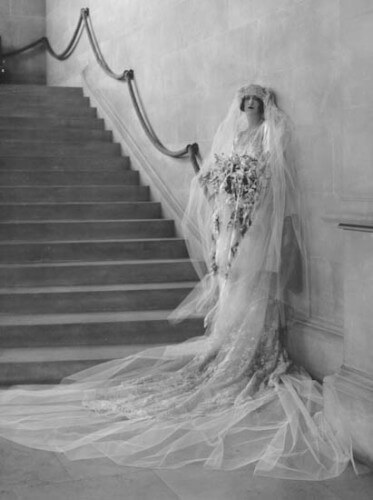 The wedding of Cornelia Vanderbilit — one-time owner of the Biltmore Estates, which is also where her wedding was hosted — was THE wedding of 1924 with 2,500 invited to the reception. I believe this photograph was taken by Underwood and Underwood.
1910s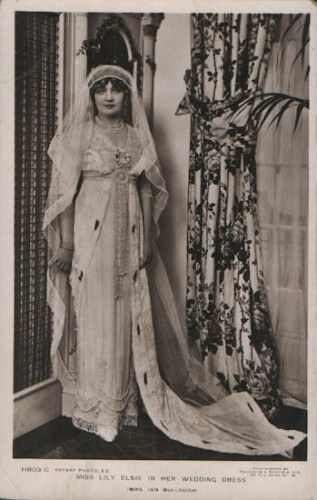 This is Lily Elsie, a famous actress of her day, and her wedding dress is trimmed in ermine, my friends. Lucile Ltd. (Lucy Duff Gordon), photo by Foulsham & Banfield.
1900s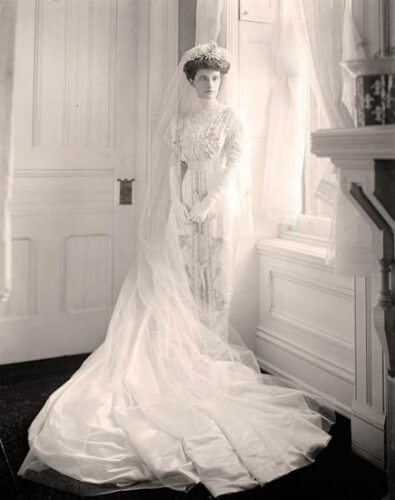 Notice that every bit of this bride is covered but her face. Hands, neck, everything. But doesn't she look elegant? I think the straight dress with the voluptuous train is a pretty striking combo. Miss E. Root (the caption I was relying on is very mysterious — I would love to know more about her), photo by Harris & Ewing, the official White House photographers of that time.
1890s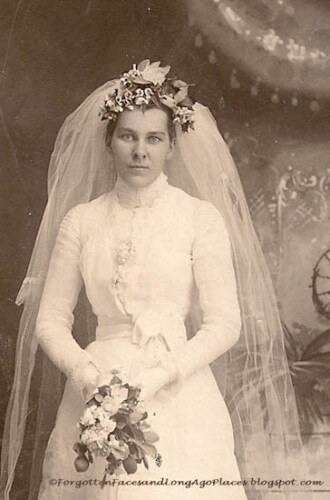 Here's another fully covered bride. I suspect that's a crown of orange blossoms in her hair, a once-popular wedding adornment that Queen Victoria also wore. Photo by R. Alex Wells.
1880s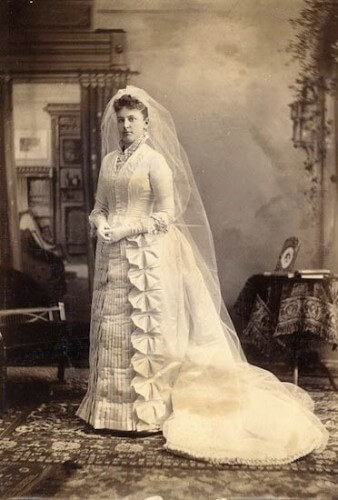 We got some bustling going on here. Victorian indeed. Wedding dress of Florence Folger.
1870s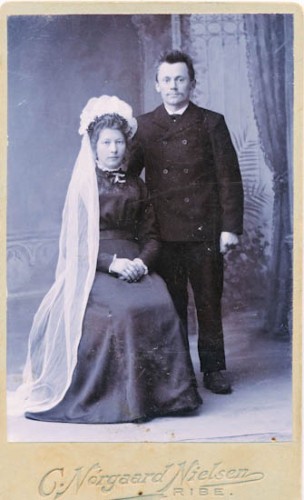 The dark dress and white veil may not be as unusual as you think. I've seen a few of these from the late 1800s floating around. Queen Victoria started the white wedding dress trend in 1840, and it continued to gain popularity in the 1800s until it became the norm. I wonder where this dress falls in that spectrum, if a dark dress was unusual or not by this time. I'm guessing many brides couldn't afford to buy a one-time-only dress, but they made a nod to the trends with a one-time-only white veil. Also, how much does this guy look like Willem Dafoe? Photo by C. N. Nielsen.
Which one is your favorite? Check out more vintage wedding fashions on my Retro Brides Pinterest board as well as my post on vintage royal brides!
It's good etiquette to share what you like!