Did you know engagement season is nearly upon us? Over Christmas and the New Year is the most popular time to get engaged. You may notice an influx of announcements in your Facebook feed.
In the spirit of engagement season, I put together this gallery of unique engagement rings from the 1870s-1960s, some are even still for sale (for any of you folks on the hunt for a ring). It's interesting to see how ring styles have changed over the years, but to be fair, whenever I saw an especially unusual vintage ring, I went with that. So we're not always looking at the most typical representatives of the decade.
Let's go!
1870s
We've got an Old Mine Cushion cut diamond at the center of this Victorian ring. I've noticed a lot of rosette style rings from this time period. In fact, you're going to see another in just a minute!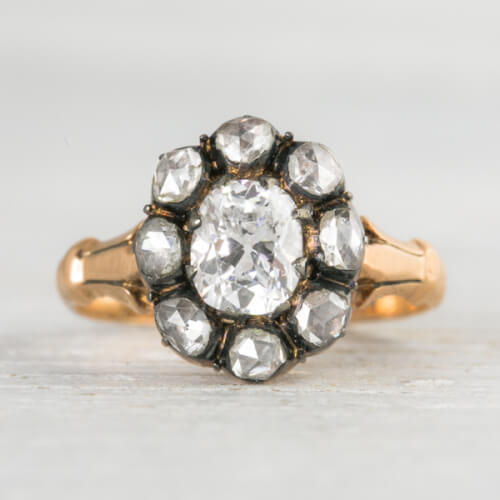 1880s
The buttercup setting this Old European diamond sits in is common for the Victorian period. But the black enamel etchings seems unusual to me for a ring that appears intended as an engagement ring from the start.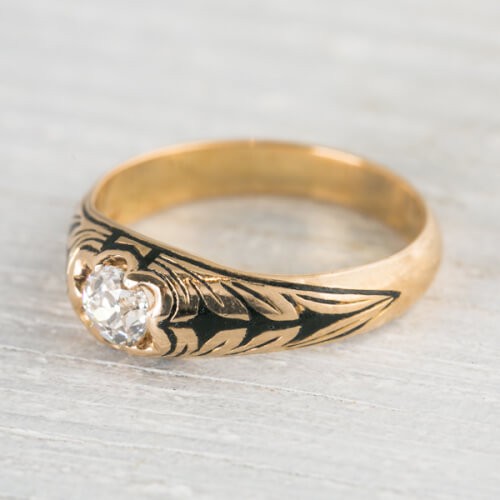 1890s
These Old Mine diamonds are set in a navette style ring, which refers to the oblong "boat-like" shape that was popular during Victorian times, though the space around the center diamond strikes me as unusual.
1900s
And now that we're in Edwardian times, we have our first platinum piece. This is a take on the rosette ring, like we saw in the very first photo, but it has softer, rounder look. Still, there's a definite chunky quality to the metalwork of these earlier rings.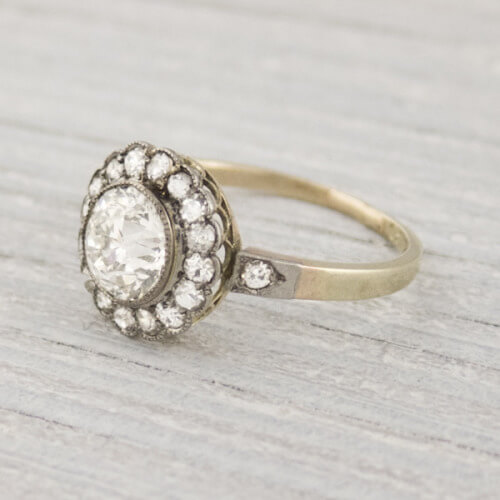 1910s
We continue the platinum trend — we're on the tail-end of Edwardian times here — but this time with pearls circled by European cut diamonds. It's a very feminine style before we move into a more angular period.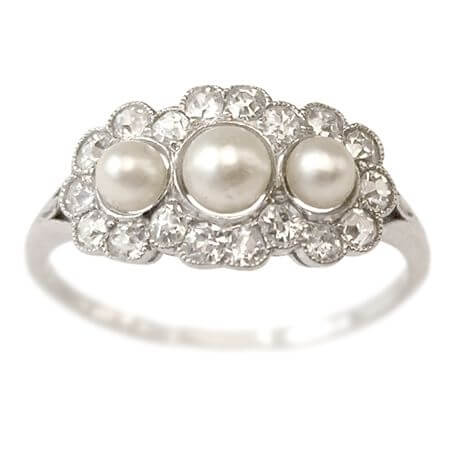 1920s
During the Art Deco period, jewelry had a geometric quality to it, much like the architecture of the time. Here, we have a diamond set in white gold offset with sapphires, which were popular accent stones at the time.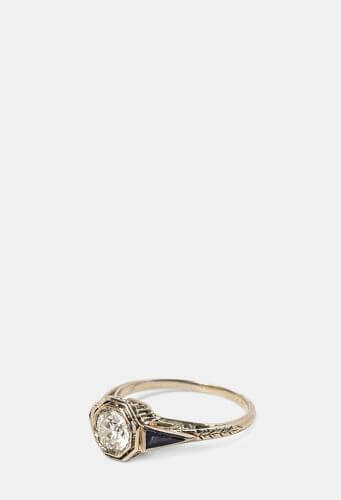 1930s
We're back to platinum now with an Old European diamond and lots of delicate filigree.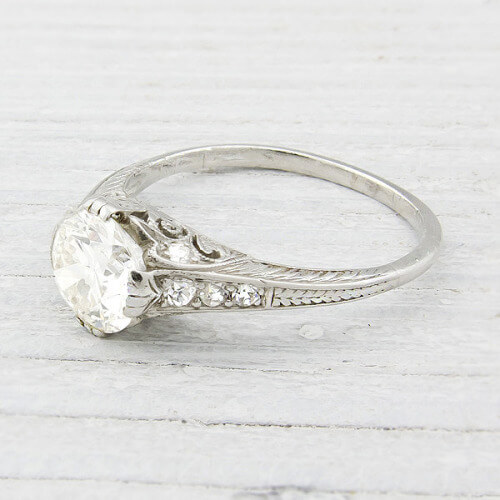 1940s
Solitaires were common during this time period when World War II was taking place but the ornate whimsical, etched band less so. Platinum was hard to come by at this time, so it's no surprise that the band is gold. Another tidbit I've noticed during this time period: lot's of round diamonds in settings that make them appear square-ish.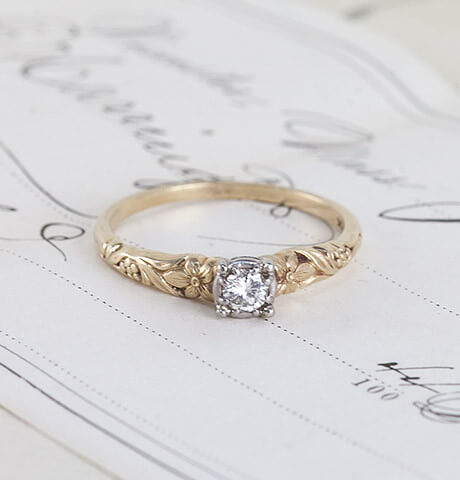 1950s
The diamond at the center of this ring is 0.18 carats. In fact, I noticed a lot of illusion settings, with heavy metal around the diamond to make the diamond appear bigger than it is, during my research on the 50s.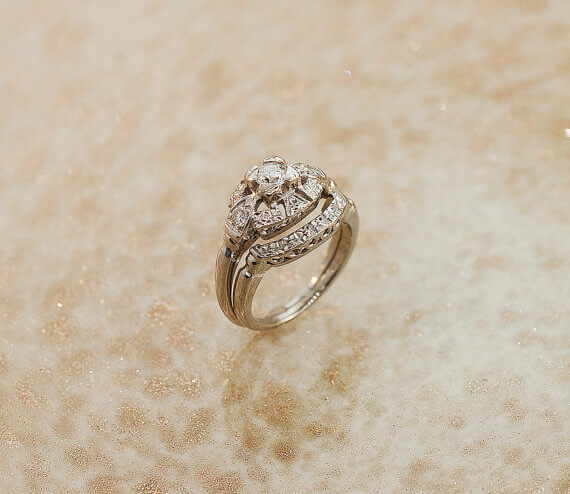 1960s
This big, bold ring felt very 60s to me. Liz Taylor's giant 33-carat asscher-cut diamond ring from Richard Burton helped usher in a big bling period during this time period.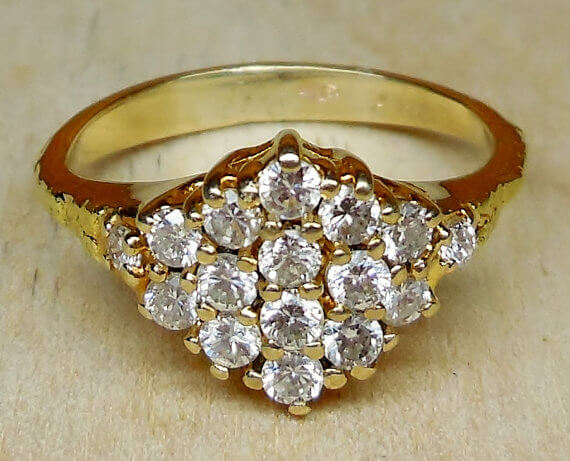 Which is your favorite?
Match up the rings to the wedding dress styles with my look at brides from the 1870s-1960s. And here's a fun look at the most expensive engagement rings throughout history.
You can find these rings (plus lots of other lovely vintage jewelry) at Erstwhile Jewelry, Excalibur Jewelry, Turtle Love, Stone Fox Bride, Erica Weiner, SITFineJewelry & DiamondAddiction.
It's good etiquette to share what you like!